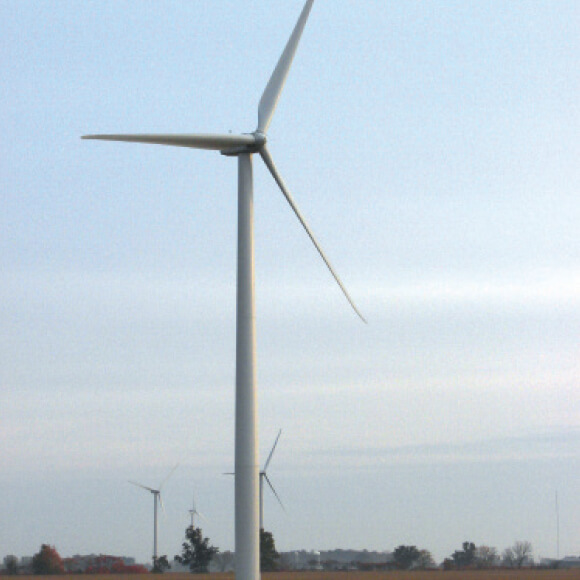 Invenergy - Forward Wind Farm Project
Brownsville, WI
The Geopier GP3® system was recommended by the structural engineer in place of overexcavation as a result of perched water that would have posed a challenge to the overexcavation
Owner: Invenergy Wind, LLC
General Contractor: White Construction/Michels Corporation
Geotechnical Engineer: Midwest Engineering Services, Inc.
Structural Engineer: Barr Engineering Company
Client's Challenge
This project provided foundation support to a wind tower, 80 meters in height with a maximum overturning pressure of 3,600 psf during extreme wind loading.
Subsurface Conditions
Soil conditions consisted of 15 to 17 feet of saturated soft to medium stiff clay overlying bedrock. Groundwater was encountered at 10 feet below existing grade.
Geopier® Solution
The Geopier GP3® system was recommended in place of overexcavation by the structural engineer for foundation support for this project. Perched water would have posed a challenge to the overexcavation option, but by using the GP3® system the challenge was averted. To install the Rammed Aggregate Pier® (RAP) elements, holes were drilled to depths that ranged from 15 to 17 feet below grade. Then the drilled holes were cased to prevent caving and 30 inch diameter RAP elements were installed to depths that ranged from eight to 10 feet below the foundation base.