Our Company
At Geopier, our goal is to customize a design-build ground improvement system that meets your project pricing and schedule objectives. We work with you to develop a cost-efficient design that allows for higher design bearing pressures, greater settlement control, and reduced construction schedules. There is no soil type or structure we cannot handle. We're here to support you with proven technology, proven project successes, and greater total value that delivers proven savings.
Value Engineering
Since 1989, owners and general contractors have relied on Geopier to perform value engineering on their projects. Our combined engineering and construction experience will result in a design-build ground improvement solution for your project that is unsurpassed in the industry and will exceed your expectations for quality, safety, value and performance.
Sustainability
We believe that in order to create a more resilient future, the world needs confident designers and builders who understand how to achieve sustainability. We also believe this goal can be achieved without sacrificing the bottom line or project timeliness. That's why we treat every conversation as an opportunity to understand how sustainability can go hand-in-hand with profits and success.
How does Geopier compare to the competition?
There are many choices when it comes to ground improvement, but not all solutions are created equal. Geopier's Intermediate Foundation® solutions are now the number one choice, offering reliable, cost-effective, and schedule-friendly solutions.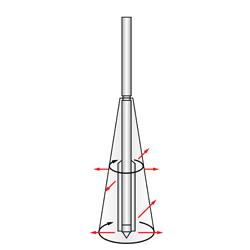 Stone Columns
Vibrolflot tooling only provides horizontal vibration, limiting pier stiffness and settlement control.
Limited pier stiffness for reduced settlement control
Typical bearing pressures of 3 to 6 ksf
More piers required, resulting in more time on site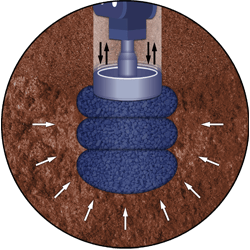 Geopier Rammed Aggregate Pier®
Patented technology provides both vertical and horizontal energy, creating a superior pier element.
Superior pier stiffness (2x-5x) for excellent settlement control
Typical bearing pressures of 4 to 8+ ksf
20 t0 40 percent less piers, resulting in less time on site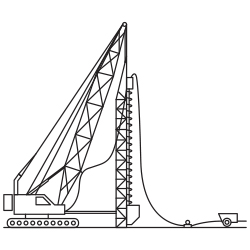 Deep Foundations
Deep foundations provide excellent settlement control, but at significant cost and schedule impact.
Pile caps and structural slabs required
Slow installation speed and concrete
Several large pieces of equipment required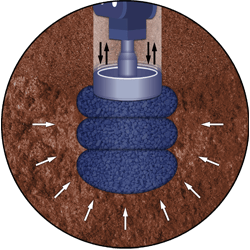 Geopier Rammed Aggregate Pier®
Rammed Aggregate Pier technology offer the same settlement performance as deep foundations at a fraction of the cost and schedule.
Conventional spread footings and slabs-on-grade
Rapid installation and footing construction
Minimal equipment and personnel required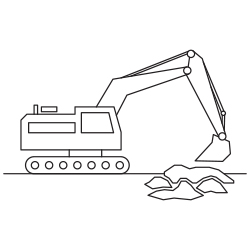 Removal and Replacement
Removal and replacement carries a lot of unknown and can be impractical for a multitude of site conditions.
Typical bearing pressures of 3 to 5 ksf
Significant spoils and haul-off
Potential for cost overages and delays dure to unknowns and need for shoring, underpinning, dewatering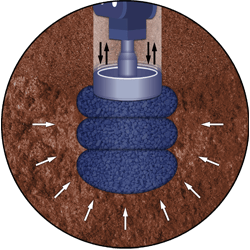 Geopier Rammed Aggregate Pier®
Geopier Rammed Aggregate Pier elements are generally cost-effective for undercuts greater than 6 feet, shallower for environmentally impacted soils.
Typical bearing pressures of 4 to 8+ ksf
Minimal to no spoils and haul-off
Minimal potential for cost overages and site-related issues/delays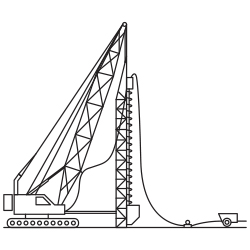 Deep Foundations
Deep foundations provide excellent settlement control, but at significant cost and schedule impact.
Expensive pile caps and structural slab design/construction
Pile cap size driven by number of elements
Slower installation and delays for foundation construction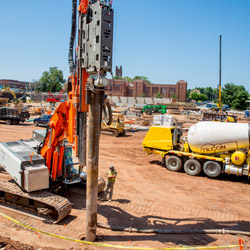 Geopier® Rigid Inclusions
Geopier rigid inclusion's match deep foundation capacities and settlement performance, but with simpler design and less cost.
Shallow spread footings and slabs-on-grade design/construction
Footings designed for bearing pressures of 5 to 10+ksf
Rapid installation and foundation construction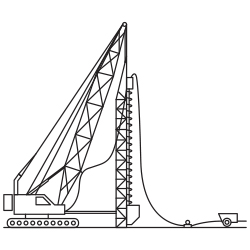 Other Rigid Inclusions
Most competitors offer only one type rigid inclusion, limiting their ability to deliver an optimal solution.
Typically require a robust load transfer
Typically lower axial capacity
Typically only able to resist axial loads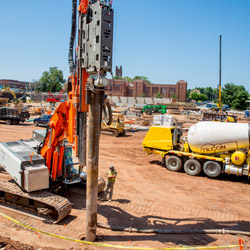 Geopier® Rigid Inclusions
Geopier has several rigid inclusion solutions that are custom designed to meet your project const and schedule needs.
Only require a 6- to 12-inch-thick granular pad
Wide range of axial capacity available
Ability to resist axial, uplift, and lateral loads with various technologies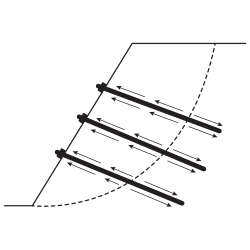 Other Slope Stabilization
Alternative solutions can be disruptive, expensive, and time consuming; making them impractical.
Some solutions require unsightly shotcrete and anchors
Large equipment may require invasive site access
Long remediation schedules can affect traffic, etc.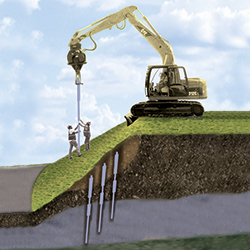 Geopier SRT® System
Geopier SRT system is a cost-effective, schedule-friendly solution for shallow slope failures.
Slope can be easily re-vegetated and maintained
Small equipment allows for easy access
Rapid installation means shorter disruptions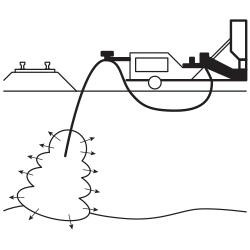 Other Track Stabilization
Alternative solutions can be disruptive, expensive, expensive, and time consuming; making them impractical.
May require removal of track and ballast
Remediation can significantly interrupt operations, resulting in loss of revenue
Equipment materials easily delivered and stored on site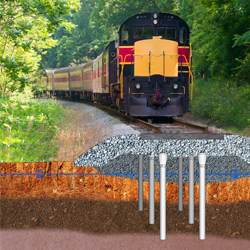 Geopier GeoSpike℠ System
GeoSpike is a cost-effective, rapidly installed solution for railroad track remediation
Track and ballast can remain in place
Rapid installation, resulting in minimal disruption to operations
Equipment and materials easily delivered and stored on site
Testimonials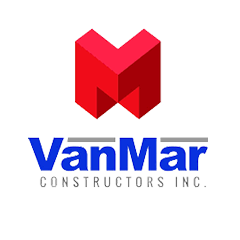 Geopier worked closely with our design team to improve our soil bearing capacity resulting in significant cost savings to this 22-story building.
---
Art Van Maren
President
VanMar Constructors ON Inc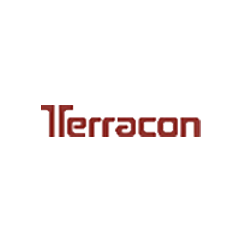 Geopier consistently provides us valuable and informed opinions regarding ground improvement as well as cost effective foundation bearing solutions and alternatives to undercut/replacement and/or deep foundation systems.
---
Ashfaq Memon, P.E..
Senior Geotechnical Engineer
Terracon Consultants, Inc.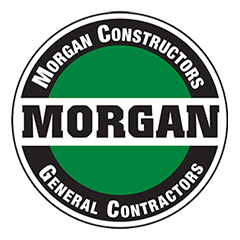 When budgeting jobs for Owners, Geopier provides estimates that hold throughout the design period.
---
Dwight Morgan, Jr.
President
Morgan Constructors, LLC.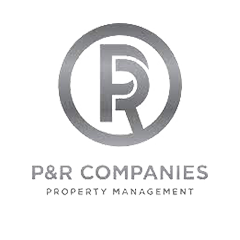 The installation of the Geopiers at our Lincoln Park Flats property went really well. Their work is literally foundational to the project. Truly, without them the building will not stand.
---
Matt Hansen
Superintendent
P&R Companies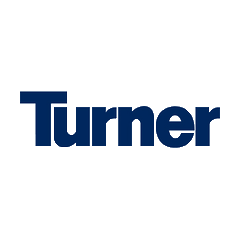 Geopier worked closely with us throughout the process. Their designs were sensitive to our client's budget and to our accelerated project schedule.
---
Chezo Van Lith
Project Engineer
Turner Construction Company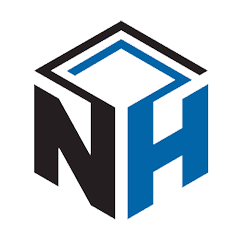 The entire process with Geopier went extremely smooth, everyone was professional and a pleasure to work with. We would recommend them to anyone in need of ground improvement.
---
Wade Tollefson
General Contractor
Noberg Homes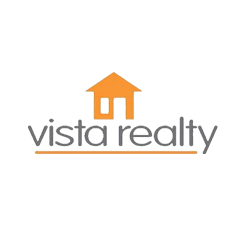 We were looking for speed and predictable cost, and we found that with Geopier technology.
---
Jeff Garrett
Senior Vice President
Vista Reality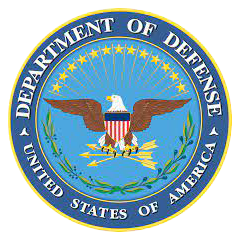 We are continuously looking for VE opportunities and was aware of the Plate Piles method. We evaluated the Plate Pile method and decided the method would be a perfect tool to solve our problem.
---
Joe Seto
Engineering Chief
United States Department of Defense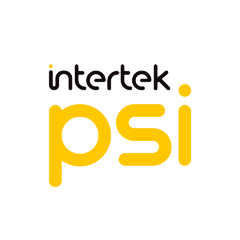 Our experience with the Geopier organization has been very positive due to the professionalism of the staff, and the fact that we are working with trained geotechnical professionals.
---
John O. Gordon
Senior Geotechnial Engineer
Intertek-PSI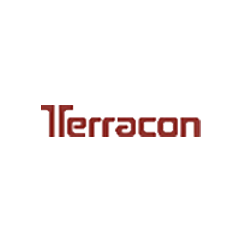 Terracon has worked with Geopier on numerous projects across the state. Geopier has expert knowledge, and is always a reliable source for ground improvement needs. They are easy to connect with and offer economical and effective solutions.
---
Chris Handley, P.E.
Principal
Terracon Consultants, Inc.
Our team is the difference.
When it comes to ground improvement, Geopier is the industry leader. With over 100 years of combined geotechnical experience, our team expands from leadership, engineering and sales to a worldwide network. Together, we provide local expertise on every project and have become the most trusted brand in ground improvement. Through integrity, accountability, and teamwork, we provide an unrivaled partnership to our clients.
Join the Geopier Team
We aren't just a company; we're a family. Geopier is a place where you can contribute from day one, and your contributions matter on a large scale. Whether you're a recent college graduate or a career veteran, we want people with a passion for problem-solving and continuous innovation. Sound like you?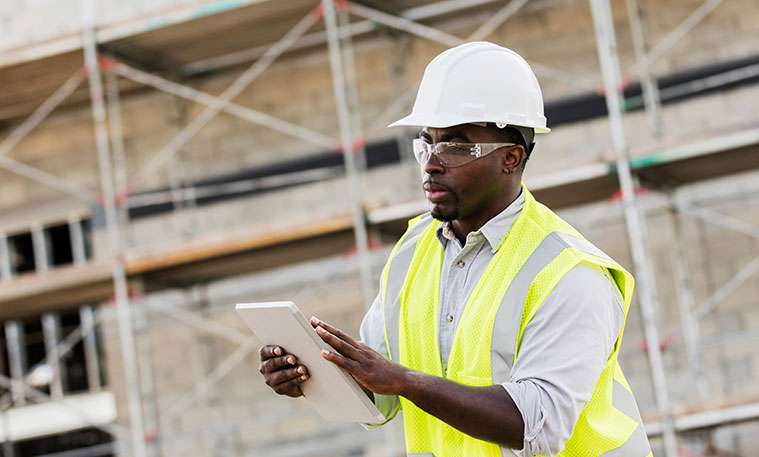 Global Reach. Local Presence.
In 2022, Geopier became a division of CMC, which is headquartered in Irving, Texas expanding our global presence significantly. Geopier also works alongside Tensar, a division of CMC to provide a wider range of solutions to customers. To ensure high-quality ground improvement, Geopier partners with premier licensed designers and construction engineers around the globe, each committed to providing the highest standard of quality during design, project management and construction.
600+
Team Members Worldwide
With support team in more than 30 countries around the world and hundreds of field staff, our team is ready to support your next project.
Partnered with design and construction engineers around the Globe, Geopier solutions are available in North America, Latin America, EMEA and APAC regions, ensuring our solutions are available near you.
We introduced Intermediate Foundation solutions to the market in 1989 and haven't stopped there. Our innovative solutions are backed by extensive research and testing resulting in 228 patents.