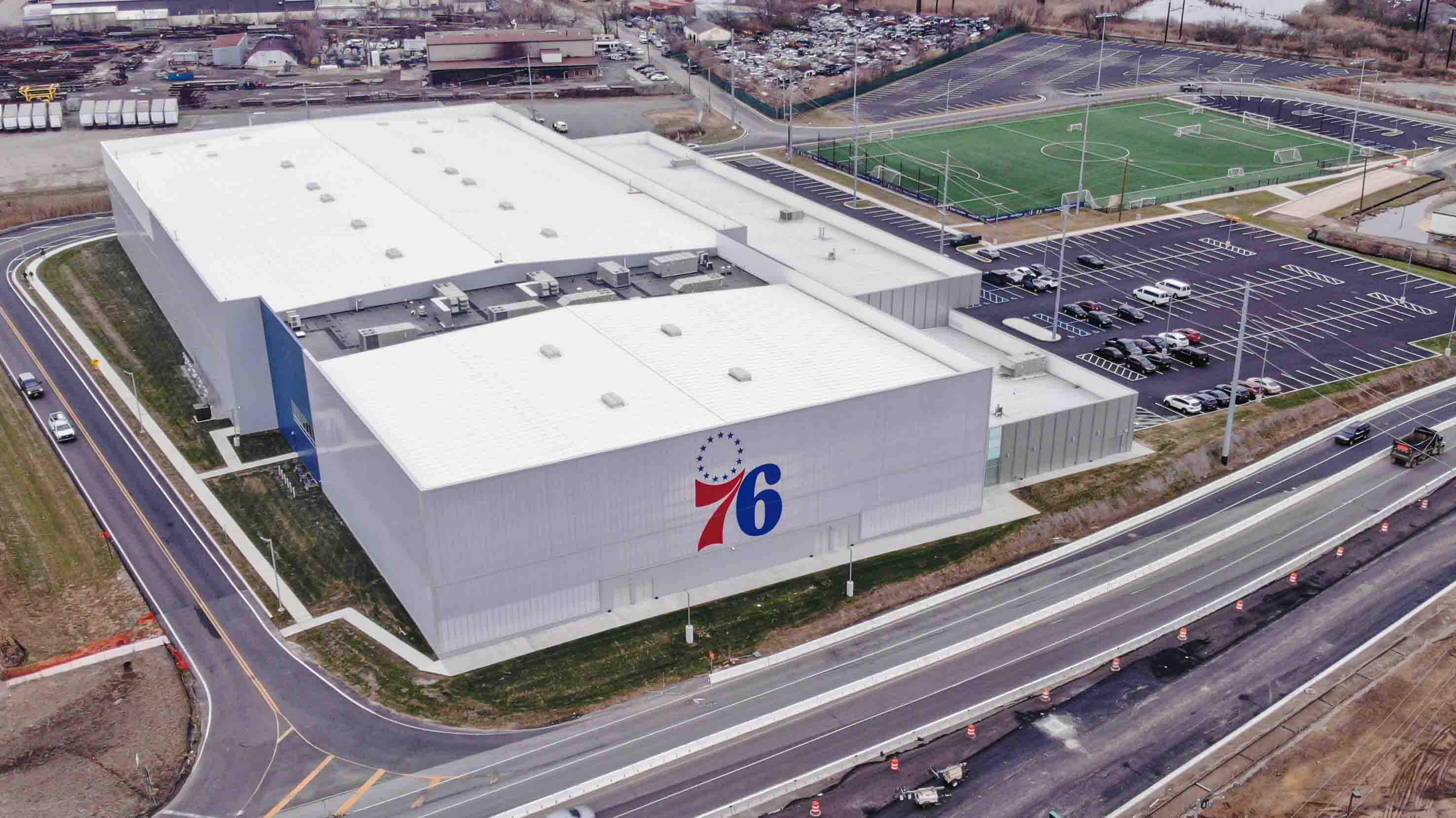 Wilmington Riverfront Sports Complex
Wilmington, DE
The Geopier Grouted Impact® rigid inclusion system saved the client both time and money.
Owner: BPGS Construction, LLC
Geotechnical Engineer: Geo-Technology Associates, Inc.
Civil Engineer: Rummel Klepper & Kahl (RK&K)
Client's Challenge
This 140,000 square-foot, 2,500-seat multipurpose sports complex and youth training center required fast-track construction. The facility, to be called the 76ers Fieldhouse, will be the new home for the 87ers basketball team, a 76ers minor league affiliate, and will provide athletic training opportunities to the area's underserved youth. Assembly Row is a mixed-use development constructed on a 10-block city site. Surrounded by a six-acre riverfront park, Assembly Row houses approximately 2,100 residential units, a luxury hotel and 2.25M square feet of office and retail space.
Challenge
The sports complex underlying soils generally consist of up to 18 feet of uncontrolled FILL with varying amounts of debris (rock, concrete brick, rubble, slag), underlain by up to 15 feet of very soft and organic silt underlain by medium dense to dense sand and very stiff clay. With up to 8 feet of grade raise fill, 18 to 24 inches of settlement was anticipated in the soft soils based solely on this new load. BPGS' aggressive construction schedule did not allow for the long time it would have taken for traditional surcharge methods to be utilized. Instead, they considered an Auger Cast-In-Place Pile supported structural slab solution and a Geopier Rigid Inclusion foundation option.
Geopier® Solution
Geo-Technologies recommended Geopier rigid inclusions to BPGS. The Geopier Grouted Impact® system allowed for the design and construction of a traditional slab on grade and provided support of the grade raise fill. Approximately 1,500 Geopier elements were installed to depths of up to 35 feet to support the grade raise fill and the new structure. One of the advantages of the system is that this installation method utilizes a displacement mandrel. This allowed for construction of the elements below the ground water table in caving soils and eliminated spoils from being generated. Geopier rigid inclusions saved the client both time and money since a traditional slab on grade could be constructed over the elements instead of a thick structural slab. The elements supported the grade raise fill and settlement of the soft and organic silt was controlled without project delays.