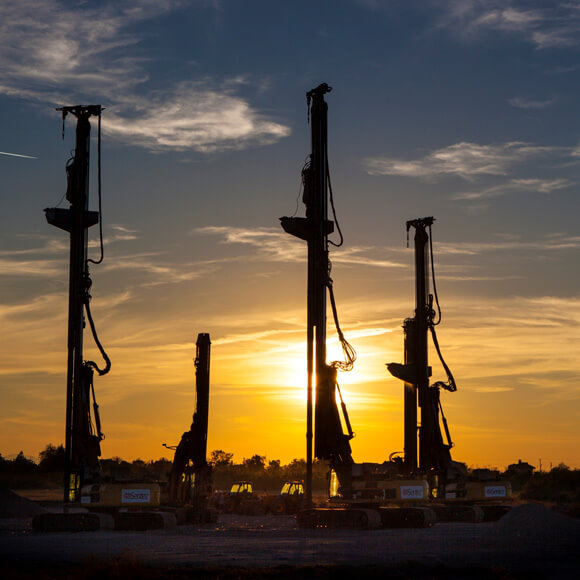 Yalova Waste Water Treatment Facility
Yalova, Turkey
The Geopier Impact® System was used to support the Yalova Waste Water Treatment Facility.
Owner : Akkon Yapi
Geopier Designer and Installer : Sentez
Client's Challenge
The Geopier Impact® system with a diameter of D=0,50 m was applied mainly for liquefaction mitigation purposes but was also considered for reduction of upper zone settlements for a WWTP project in Yalova, Turkey. The project consists of 9 new structures such as aeration and balancings tanks, clarifiers and technical units. The design load considered for these structures was between 80 kPa and 110 kPa. For earthquake liquefaction calculation, the values of PGA and magnitude are: 0,4 and 7,5.
Subsurface Conditions
The soil profile consist of mainly 1,0m of topsoil over 2 m to 3 m of firm to stiff clay over 6 m to 8 m of loose to medium dense sand and silty sand underlain by soft clay. Groundwater was encountered 0,15-0,7m below EGL during the geotechnical exploration.
Geopier® Solution
Geopier Impact® elements, installed 1,6 meter and 1,7meter on center and extended to depth of 15 meters beneath aeration tank and the other structures, respectively, to increase the factor of safety against liquefaction and to minimize the differential settlement. The Geopier Impact™ ground improvement solution for this project consists of 92.577 meters Rammed Aggregate Pier® (RAP) elements.