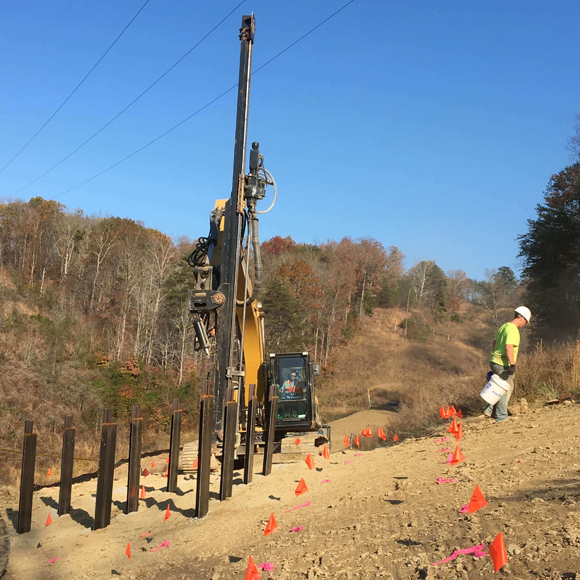 SRT® System
15+ ftinstallation depth
20-50%cost savings vs alternatives
Excellent solution for transportation and rail projects
Rapid installation (schedule savings)
Environmentally friendly
No spoils and haul-off costs
Overview
The Geopier SRT® system is an efficient and cost-effective solution for the stabilization of new slopes and active slides up to 15+ feet deep. SRT® is ideal for constrained right of ways and eliminates the need for massive earthwork and site disruption. The system is designed to stabilize slopes where the soil conditions consist of an upper zone of weathered, loose, soft or disturbed soil over a stable zone of soil or soft rock. The closely spaced Plate Pile elements form a series of horizontal barriers where the soil arches between the plates, forming a continuous line of resistance against downslope movement.
Soil Type
Weathered/loose/soft soils over stable soils or soft rock
Installation
Slide material is either replaced or reused and slope is re-established. The plate pile elements are then driven through unstable soil into a competent layer. This process if performed on or off track using an excavator. Piles are driven in an engineered pattern based on soil conditions and depth of slide.